Yellowstone
Scenic Floats
A Wet or Dry Scenic Float trip in Yellowstone is the perfect rafting option for those families who have members that may be too young for the Whitewater Raft Trip. During this 6-mile guided scenic float trip, you will find yourself surrounded in nature's beauty as you meander down the Yellowstone River. We highly recommend this trip for kiddos of all ages – from 0 to 92 years old! It's also a perfect option for a hot summer day when all you want to do is to cool down! Book your scenic float trip in Yellowstone today!
WET OR DRY SCENIC FLOAT TRIP IN YELLOWSTONE
$74/ADULT, $64/CHILD AGES 3-12*
TRIP LENGTH: 6 MILES, 2 HOURS
START TIME: 9:30A, 1P, 4P
PICK-UP TIME: 2 HOURS AFTER START OF TRIP
*Children 2 and under ride for free
A guide will expertly row your raft down the river, avoiding major rapids as seen on the Classic Half Day Rafting Trip adventure or splashing through some of the more mild rapids to cool you off. Bring your waterproof cameras on this Yellowstone float trip to ensure you capture every moment of your tour. It's also not uncommon to see wildlife such as Osprey birds, geese, deer, and maybe even a Bald Eagle! Plus, the beautiful Gallatin and Absaroka mountain ranges sit to the east of the Yellowstone River and provide a spectacular view.
Included: Life Jacket, water shoes, and splash jackets will be provided if needed.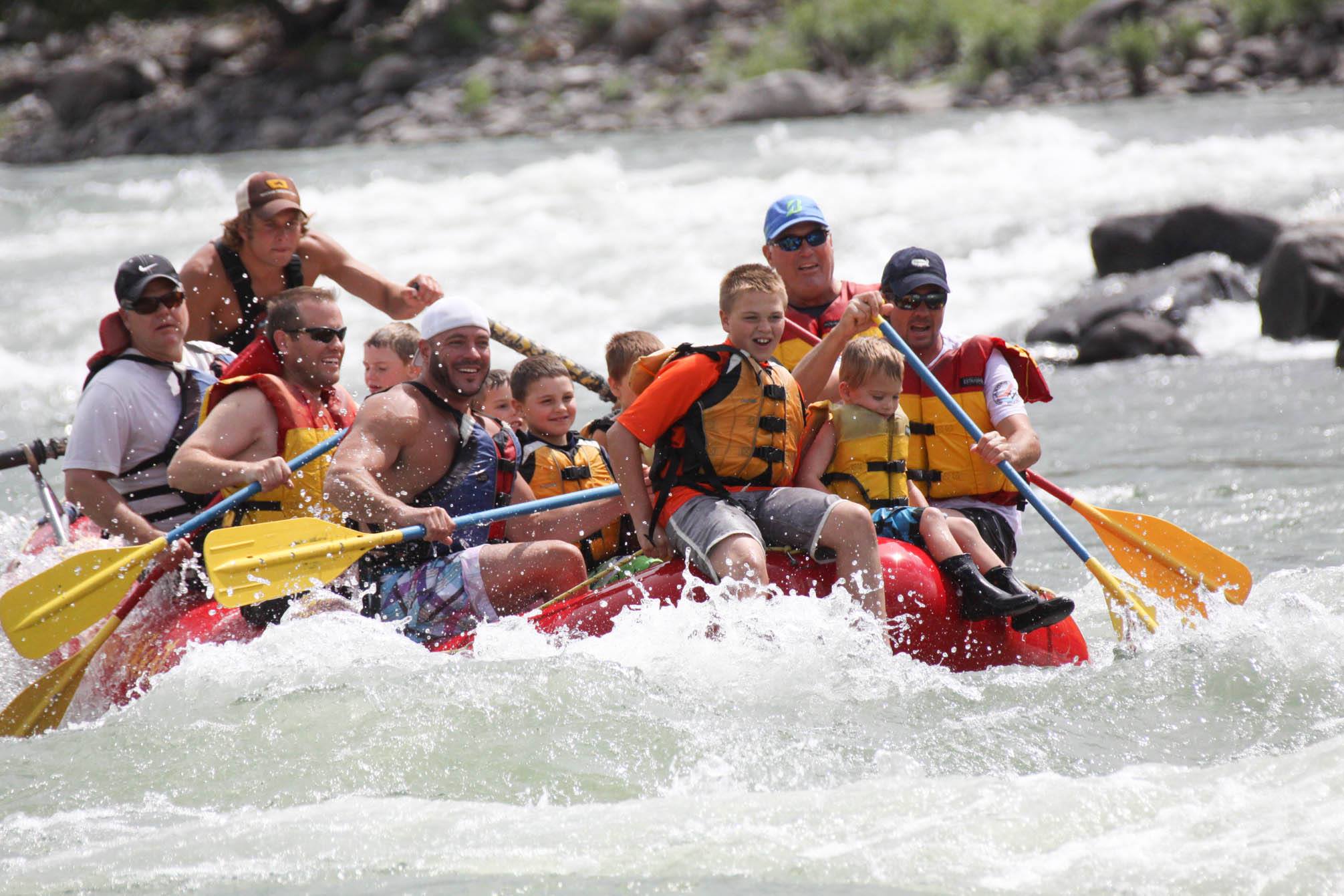 For all whitewater rafting trips, you will check-in at our office 30 minutes before your scheduled trip time.
If you have any other questions, check out our FAQ page!
Our office is located at:
202 Main Street, Gardiner, MT 59030
Don't Just Take Our Word For It
Awesome trip! Jake was an amazing guide. We did the 2 hour float on a hot Summer afternoon. Exciting rapids mixed with leisurely floats. Saw some wildlife along the way
We loved our riding experience! Our guide was awesome, so friendly and knowledgeable. The whole ride was fun. The scenery was beautiful!!!
We had such a great time on the river! Everyone on staff was so friendly, kind, patient and helpful! We enjoyed having all the mountains and points of interest shown to us.
Excellent half day trip. Our guide was knowledgeable and she had great suggestions for other things do to in town. The river had great conditions. We got to see a lot of wild life!
Great rafting company! We did the full day whitewater which I highly recommend. It was a really fun experience! All the guides were a lot of fun!
Visit
202 Main Street
Gardiner, MT, 59030
Hours
Open Everyday: 7am - 10pm